If you're planning a special event, a Family Vacation, Wedding, or Graduation Trip that calls for comfortable transportation for multiple persons, trust that MPT knows how to make each occasion memorable. Our vehicles are immaculately maintained and we pride ourselves in our ability to handle event execution and complex itineraries with multiple pickups up spots and a high volume of passengers. Our dedication is to providing exceptional service that both small and large groups can take advantage of. Whether it is transportation from the airport, cruise port or simply showing your group around the Island on one of our popular tour packages just know MPT has you covered with the best group rates. We would love to provide your transportation from beginning to end and cater to all group sizes. Contact us today and one of our experienced logistical planners will work with you to identify your transportation needs and we promise to provide you with the best rate for your entire trip. We know the best spots to take you and your group for pictures to help make the moment last forever.
Examples of group transportation services include but are not limited to:
Our group transportation option is tailored to your group! That means from the planning stages to your group's arrival or day of your event we will be in touch and available to discuss all your needs and ensure your transportation is covered for the duration of your trip. We will oversee all of the necessary details from arrival to departure and everything in between. Planning group transportation with MPT means never having to worry about pick-up time, location, or vehicle. Leave the transportation planning to us so you can get to the enjoying part of the trip.  Contact us today to discuss your next group travel experience. 
With our Group Transportation Services you will get:
Hassle-free booking

Coordinated Pickup Times

Pre-Planning and Logistics Providers 

Safe, Reliable, Professional Chauffeurs

Fully Insured and Regularly Maintained Vehicles

Complimentary Child Seats available upon request 
Immediate Trip Confirmation 

Stand by Service available on request

Specialized Group Daily Rates for multiple stops

Competitive Rates based on the size of the group 

Experienced Logistics planner
Tom K
234tomk
The most economical way to go to/from airport - Very easy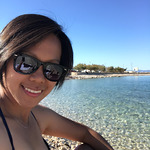 Fel H
@felhinayo
Moss Private Transportation an outstanding service, what are you waiting for? Book now!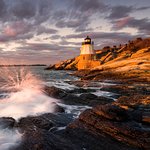 kaderia b
@kaderiab2019
This transportation experience was extremely impeccable. They make you sure you feel safe and comfortable.