Why wait for a taxi or undertake the hassle of looking for transportation after a long flight. Book your prearranged airport shuttle service online with Moss Private Transportation and let us wait for you! Our Airport Shared Shuttle service is ideal for all travelers looking for safe and reliable transportation from Lynden Pindling Airport (NAS) to any location on the island. Enjoy the experience of private transportation at half the cost. Get to your destination safely and comfortably in our Shuttle Bus. We guarantee you won't even realize you are sharing a ride!
Our list of services include:
When you book a shared shuttle with MPT you will be sharing a ride with other travelers going in the same direction and arriving or departing within the same time frame. The shared shuttle service is a great option for leisure travelers looking for affordable transportation. Social distancing is strictly enforced.
With our Shared Shuttle Services you will get:
Hassle-free booking
Excellent and affordable rates
Airport Representative meet you outside on arrival
Friendly, Reliable, Professional Chauffeurs
Fully Insured and Regularly Maintained Vehicles
Scheduled Pick Up Times
Spacious Vehicles
Complimentary Child Seats available upon request
Immediate Trip Confirmation
24×7 customer service
Flexible Cancellation Policy
Upon arrival at your destination, proceed to the baggage claim to pick up your luggage first. You will be greeted outside the airport by our airport representative who will perform your check-in and guide you to your vehicle. The airport representative will also provide you with your pick-up time for departure and confirm your departure information. 
Moss Private Transportation provides you with the best airport shuttle service on the island and at the best cost! Don't leave your transportation to a wild card book with a transportation company you can depend on.  Book MPT!
*Due to Covid-19 and in accordance with protocols enacted by the Government of The Bahamas this service has limited offer. Each shuttle bus will be traveling with reduced passenger capacity to ensure the safety of our guests. If you would like more information about our response to Covid-19 and The Government of The Bahamas response, please see our Covid-19 Response.
Tom K
234tomk
The most economical way to go to/from airport - Very easy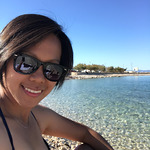 Fel H
@felhinayo
Moss Private Transportation an outstanding service, what are you waiting for? Book now!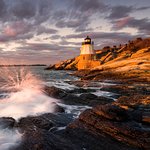 kaderia b
@kaderiab2019
This transportation experience was extremely impeccable. They make you sure you feel safe and comfortable.